Trainee Loans Administration Assistant
Trainee Loans Administration Assistant
Permanent Contract
Central London
Salary Banding: £25,000 – £27,500 (subject to experience)
Hybrid working pattern
8:30am to 16:15pm – Monday to Friday
The closing date for the job application is Thursday 30th June 2022.
Role Profile
You will be a key member of our Commercial Division, reporting to the Commercial Lending Administration Manager. We are looking for a hands-on individual who can act as a support to the Senior Loans Administration Officer and Regional Support Officers. A great team ethic is essential due to the small nature of the Commercial Lending team.
This new role will support increasing growth of the Bank's commercial lending for social impact. The role requires a highly organised and meticulous individual and preferably with some knowledge of the end- to- end commercial lending process. This includes an awareness of loan documentation and instruction of professional advisors. The appointed individual will be responsible for management of the commercial lending workflow from formal credit approval through to completion and post completion monitoring.
Key accountabilities
Responsible for the end to end process of all new SME account applications adhering to all regulatory requirements within desired SLA's. Completing all administration & due diligence for new commercial account applications
Creating and maintaining customer loan account records and files
Manage valuations for commercial properties to include liaising with surveyors, booking appointments and arranging payments
Liaising with customers and solicitors in the taking/perfection of security
Oversee and manage securities from pre-application stage through to post completion to include redemption/ discharge / execution
Conduct a monthly review of 'securities pending' to ensure no items become stale or overlooked
Responsible for the recording of accurate archiving of hard copy loan documentation
Dealing with key processes such as loan redemptions, tranche management, funds release
Monitoring insurance records and chasing receipt of new policy details
Assist the Senior Loans Admin Officer in the preparation the annual review with customers. This will include obtaining Annual reports and accounts, analysis thereof, review of charging tariff, maintaining receipt and recording of MI ongoing
Support the Senior Loans Admin Officer to manage a 'limits diary' to ensure that all borrowing facilities are reviewed in a timely manner, prior to the expiry of any agreed facilities
Processing invoices to Loan accounts
Essential Skills and Knowledge
Understanding of banking regulations
Experience in a customer facing role – customer service experience
Good telephone manner
IT literate including excel, word and databases
Ability to confidently communicate to all levels of the business
Be self-motivated and able to work alone or as part of a team
Be numerate with a high level of accuracy and attention to detail
Exceptional organisational skills and the ability to prioritise and flex to differing work streams
Liaising externally with third party professional providers (Lawyers, accountants, valuers)
Desirable Skills and Knowledge
Understanding of commercial end-to-end lending process, loan documentations and security
Previous experience in secured lending with all types of lending entity (sole traders / limited company / LLP etc.)
Understanding of the lending and underwriting process and relevant regulatory and compliance requirements with a broad understanding of how lending function impacts the business as a whole
Use of case management/ CRM systems
Ability to interpret/analyse financial information plus data provided by the Relationship Directors as part of the approval process
Knowledge of Property lending including investment and development
Knowledge of or willing to acquire knowledge of safe custody routines and the perfection of security
It would be desirable to possess or work towards a suitable professional qualification in the technical banking/security/lending areas of the role
Skills, Abilities and Behaviours (key competencies):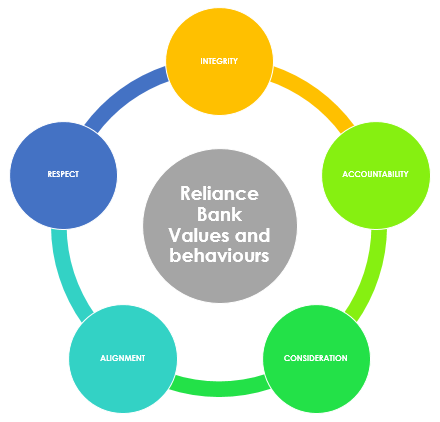 Process Driven
Able to identify new processes and systems with a strong emphasis on harnessing technology to streamline and maximise efficiencies in the Bank's processes and systems and improve the customer experience. Understands the most up to date trends, technologies and relevant solutions to add value.
Achievement Driven
Possesses a readiness to do things differently – to challenge the status quo – in the business or function, seeing the organisation as dynamic and changing, and able to contribute constructively to the change process. Identifies with and strives hard to enable a business to deliver against its objectives and financial requirements.
Risk Aware
Possesses a deep understanding of the regulatory environment we operate in. Ensure the Bank is legally compliant and focuses on strict standards to protect the customer's assets and the stability of the bank. Promotes and fosters a culture of transparency in relation to risk both internally and externally. Ensure that this approach to risk is communicated at all levels throughout the bank.
Social and Ethical Bias
Possesses a strong social and ethical bias and has an ability to understand the unique market position the bank is in. Able to develop this ethical vision and influence this in the day-to-day activities and strategic decisions of the bank. Is uncompromising in promoting the social and ethical agenda.
Benefits
Generous holiday allowance –25 days rising to 28 days after 5 years of service
Buy and sell annual leave – up to 5 days per year
Working hours 8.30-4.15
Defined contribution pension scheme – minimum 3% employee contributions with 6 % from the employer and we will double your contribution up to 12%
Health cash plan for yourself and dependent children
Critical illness cover –£50,000
Death in service life cover 3 X basic salary
Perkbox employee benefits scheme – includes gym membership, online training, counselling, £50 Christmas voucher, discounts at major retailers and more
Employee Recognition scheme – quarterly 'STAR 'awards for those going above and beyond
Two day's paid volunteering leave
Travel season ticket loan – interest free loan
Study support – fees paid, and 5 days' study leave if you're taking relevant professional qualifications
Free fruit – doing our best to keep you healthy!
Free tea and coffee
Breakout / relaxation area with pool and table tennis
Email your CV and covering letter to: Commercialjobs​@reliancebankltd.com
Closing Date: Thursday 30th June 2022.
Short-listed applicants only will be contacted.
We are an Equal Opportunities Employer.
This list is not exhaustive and you will be required to carry out other duties as necessary in the fulfilment of the role.