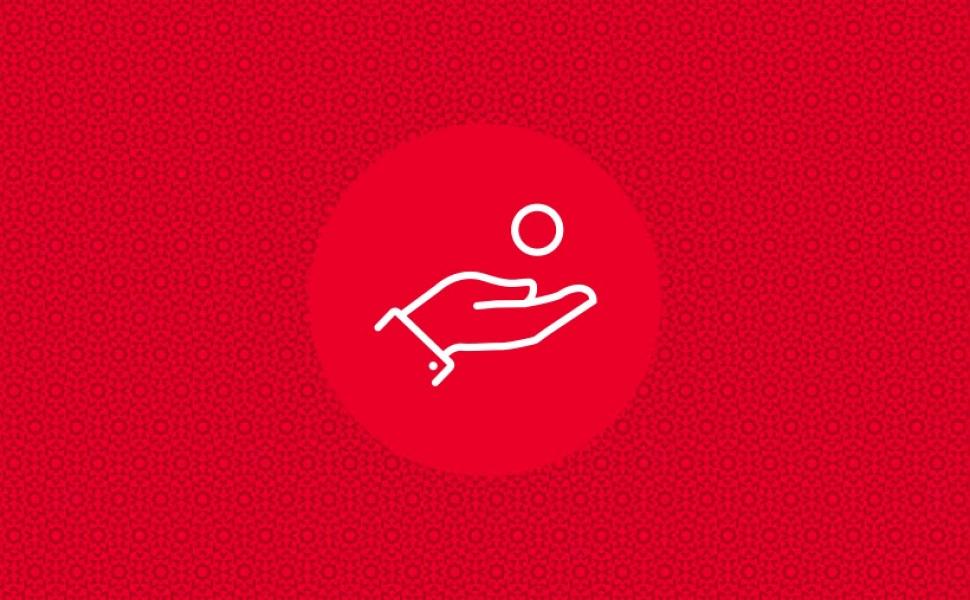 Having payment difficulties?
We all know that life can throw all sorts of things at you – if you find that you are starting to worry about your money, it can be tough to acknowledge you have a problem. But you're not alone – we are here to help you. The following tips and advice can help you towards staying on top of your finances. The sooner you let us know, the quicker we can look to help and get you back on track.
Coronavirus outbreak
If you are struggling with your financial commitments because of COVID-19 you may want to consider if the Bank could assist you. We are looking to assist affected customers on a case by case basis and we provide information on the following options in the following locations on our website:
Personal loan and overdraft support – read more on our Personal Current Account Summary page
Mortgage payment holidays – read more on our mortgages Summary page
Charity loan support – read more about 'Support during the coronavirus outbreak' on our Charity Loans page
Business loan support – read more about 'Support during the coronavirus outbreak' on our Business Loans page
Free independent help and advice
Re independent help and advice
You can get impartial and free advice to help you deal with your money worries from many independent organisations such as the following:
The Money Advice Service
The Money Advice Service was set up by the UK government and offers free and impartial money advice.
It can provide information to help you decide the best way to take things forward and keep your payments on track.
It also suggests organisations which provide debt management services or providers who can help you keep on top of your money.
Citizens Advice
Citizens Advice provides free, confidential, impartial information and advice on a wide range of debt and benefits issues face to face.
Check your local phone book or Yellow Pages for your nearest Citizens Advice.
PayPlan, Live Again
PayPlan offers free and confidential money advice that can help you to take back control of your finances.
They offer advice by phone, email and live chat making it quick and easy to access the advice you need.
National Debtline
National Debtline gives free debt advice by phone and online to people across the UK.

StepChange Debt Charity
StepChange Debt Charity is a registered charity that offers free, confidential advice and support to anyone who is worried about debt. Their free counselling and debt advice can help you get back in control of your money and move forward with your life.