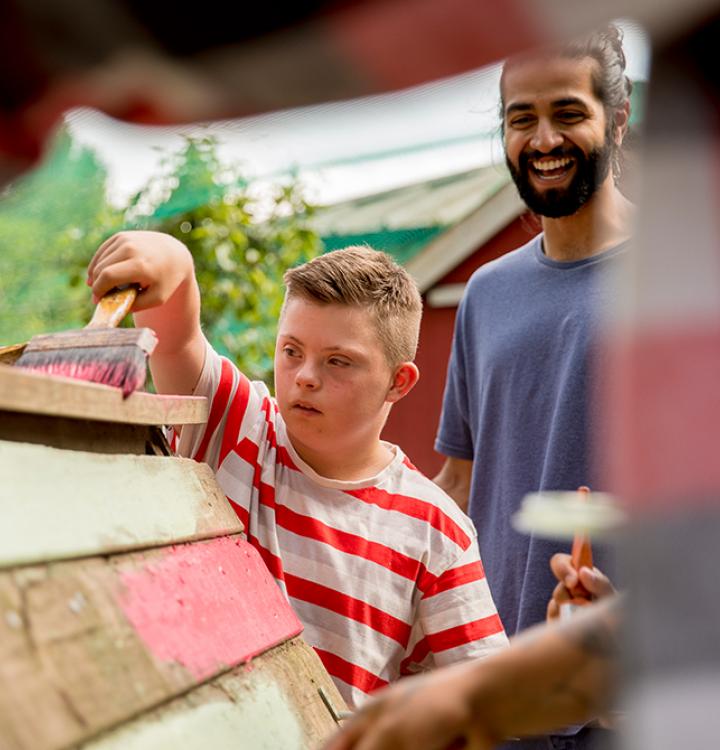 Our Performance
The success of Reliance Bank is all about facilitating the life-changing work of our customers and the ways that we can give money real meaning. We are proud to work alongside our customers to support them in achieving their own goals for positive social impact. All such projects that we help to finance represent individual success stories. We share this success, not just with the social impact projects that we help to finance, but with all customers that choose to bank with us and who play their own part in helping to provide this funding – either through placing deposits with us or through the income generated from our other lending products.
Our financial performance for the year ended 31 March 2022 reflects the significant investment being made in improving the Bank's control systems and developing an organisational structure required to deliver the Bank's 5-Year strategic plan. This strategic plan focuses on growing our positive social impact business and anticipates a return to profit by the end of the 5-Year period.
The Bank's objectives go hand-in-hand with the on-going mission of The Salvation Army worldwide. They remain a key customer and sole shareholder of the Bank. The Bank offers transactional banking services to more than 30 Salvation Army territories, providing a vital 'safe haven' for project funds, operational grants and a secure platform for international fund transfers for the global Salvation Army. The Bank offers these territories a comprehensive product range including current accounts and fixed interest products in GBP, USD & EUR as a UK domiciled bank.
The Bank fulfills the functional banking requirements of The Salvation Army's International Headquarters handling their international cash management requirements and by providing personal bank accounts for International Officers Working in the UK. The Bank also provides a wide range of banking services to The Salvation Army (UK Territory), it's trading, social housing and insurance subsidiaries, and to an increasing number of other UK charities and social impact businesses.