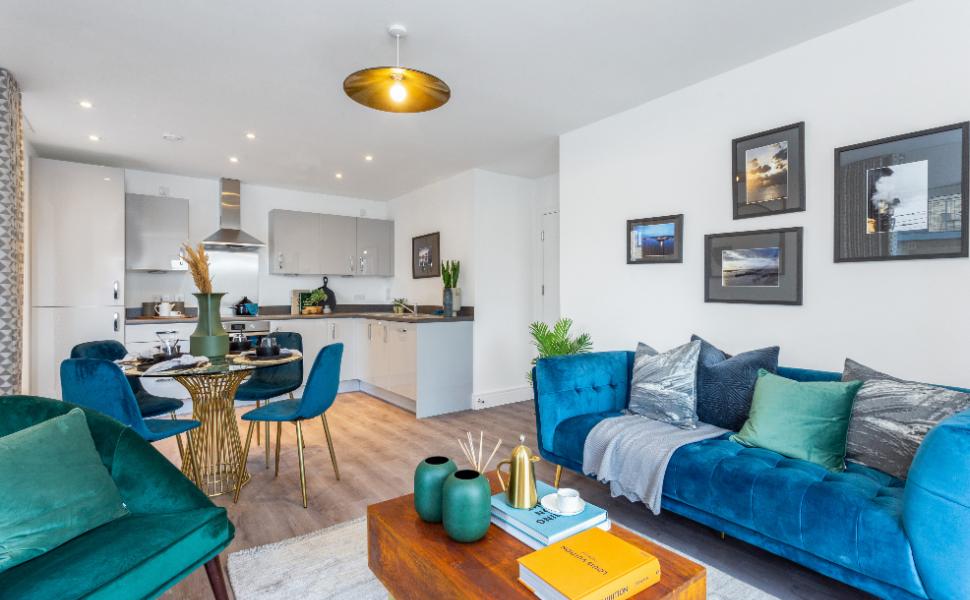 Reliance Bank and St Arthur Homes have been helping people own a share of their own home via Shared Ownership
Shared Ownership is an affordable home ownership scheme which makes it easier for buyers to get on the property ladder. Shared Ownership helps first time buyers to secure their new home as it can reduce the deposit amount required.
Solution
Reliance Bank provided a commercial loan to St Arthur Homes who are a Registered Provider of affordable housing, under the governance of the Regulator of Social Housing (RSH).
St Arthur Homes specialises in high quality Shared Ownership homes and wanted to acquire more properties to add to their Shared Ownership portfolio in the south of England from outer London all the way down to Southampton.
St Arthur Homes already had a range of pre-owned properties, so Reliance Bank helped them release cash to grow their portfolio, securing a further 24 apartments in the Southampton area assisting in their ambition to grow its portfolio to 2,000 homes within the next five years.
Impact
The new apartments have made it easier for first time buyers to get on the property ladder, that may not have ordinarily been able to do so on the open market. These new Shared Ownership properties have helped people to own a share of their own home and they can staircase to full ownership overtime.
Richard Cohen – CEO of St Arthur Homes said: "We have been delighted with the approach Reliance Bank took to working alongside St Arthur Homes. All the way through they have been diligent and fully understanding of the processes of working in the shared ownership market. We consider our ongoing relationship with Reliance Bank to be a very strong and successful one."
To find out more about our Business Loans click on the link below:
https://www.reliancebankltd.com/business-banking/business-loans
If you wish to discuss your business or charity borrowing requirements, please contact one of our Reliance Bank Relationship Managers at commercial@reliancebankltd.com or call 0207 398 5400.
To view the properties St Arthur Homes has available visit their website: www.starthurhomes.com
Reliance Bank are proud to support Shared Ownership Mortgages – for more information please click on the link below:
https://www.reliancebankltd.com/personal-banking/mortgages