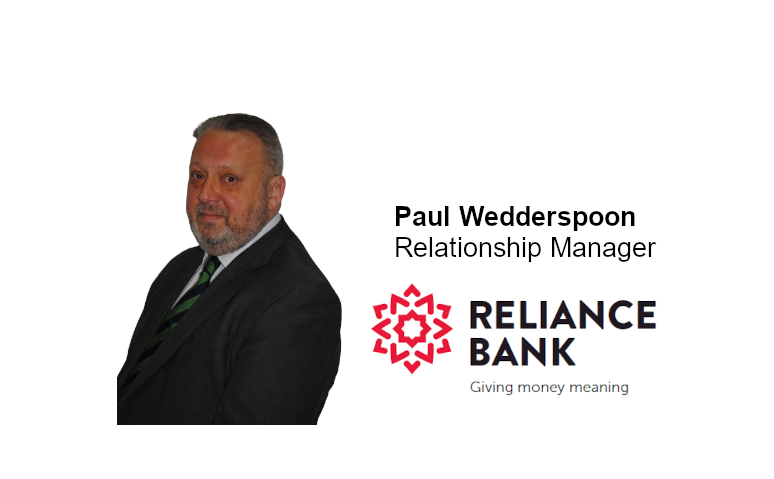 Paul Wedderspoon features in Commercial Broker magazine published by NACFB
Covid's impact on the third sector
Paul Wedderspoon – Relationship Manager for Reliance Bank features in May 2021 issue of Commercial Broker magazine
COVID-19 has led to a major shift in priorities and revealed the value of charities and social impact businesses who are working tirelessly to help pick up the pieces.
The third sector has been far from immune to the impacts of the pandemic.
Charity leaders have voiced their frustration over the lack of support for the sector following this year's Budget announcement.
A coalition of sector bodies started the #NeverMoreNeeded campaign which has pressured the government for further financial support during the pandemic as charities continue to experience increased demand.
Charity groups have also called for other types of support such as a temporary increase to the Gift Aid rate, but this was missing from the Chancellor's announcement.
The Budget did include the announcement of the Community Ownership Fund
This will allow community groups to bid for up to £250,000 matched funding to take over the running of local assets.
The matched funding will allow groups to buy assets such as pubs, shops, and sports centres to run as community-owned businesses.
A £750 million support package for charities was provided by HM Treasury last year to address the immediate impact of the pandemic, although the government took no steps to expand this support in this year's Budget.
At Reliance, we have supported existing and new customers through the provision of loans to support charities and social enterprises, whilst providing mortgage repayment holidays to those existing customers that need it.
In addition to interest only periods, we have also reviewed existing terms to amend loan amortisation which helps charities and social enterprises to reduce their monthly payments.
We recently provided a commercial loan to Yateley Industries for the Disabled
This is a charity that provides vulnerable young adults with learning difficulties a place to live and/or a place of work with training and support to get into mainstream employment, opportunities that are hard to come by.
The funding has enabled the charity to extend and improve their accommodation block and provide 24 extra tenants with accommodation and 47 other tenants a vital step-up in life.
In addition, the charity provides a working environment for approximately 80 disabled people on Transitional Employer Support Grants.
We have witnessed how charities and social impact businesses are increasingly looking to commercial finance to fund projects directly supporting their recipients. Many have started to review their supply chain with a view to partnering with a socially responsible lender, to demonstrate that they use suppliers that are consistent with their own purpose.
Reliance Bank has been at the forefront of social impact banking since 1890, when we were formed by William Booth the founder of The Salvation Army.
Reliance Bank are proud of its shareholder The Salvation Army International who help people whose lives have been affected by emergencies, disasters, poverty, and social inequality.
As a Bank we've supported charities for over 130 years and we prioritise business lending to organisations that deliver positive social impact in the UK.
To find out more about our Charity loans visit: https://www.reliancebankltd.com/business-banking/charity-loans
Email Paul at paul.wedderspoon@reliancebankltd.com or alternatively email commercial@reliancebankltd.com or call 0207 398 5400.