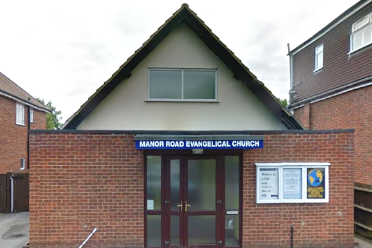 Reliance Bank and Manor Road Evangelical Church help bring together the community
Reliance Bank provided a commercial loan to Manor Road Evangelical Church which is a vibrant warm and compassionate family church that serves the area of Guildford and its surrounds.
Solution
The Manor Road Evangelical Church leaders wanted to buy a Manse for their new Pastor so that he can continue the good work of the church that has existed for over 100 years. Reliance Bank provided the commercial loan to Manor Road Evangelical Church so that they could buy the Manse for the new Pastor to live in and provide vital support to the congregations within the local community.
Impact
Manor Road Evangelical Church support Food Banks to assist those in the community lacking resources. The church also help the elderly and those suffering with illness in the community. The Church provides an All Age Service each week attended by over 70 people with a creche facility included. Life groups meet twice a week, currently virtually, in homes across the area. The Life groups bring together the community and church family for fellowship, bible study and prayer. There is also a Ladies bible study group that meet once a week during term time after the school run for coffee, prayer and bible study.
The church provide fortnightly Youth and Young Adult Bible class and study programmes and the weekly Ignite Children's Club and Friday Night Youth Group help support the young people in the community. There are quiz nights, a Fun Day Out and organised walks with picnics. An excellent relationship has been built up with local schools and via the pastoral teams within the schools the church provides financial support twice a year to needy families. They also support overseas mission and charity. The leadership group (elders and Deacons) meet formally twice a month. The first meeting covers spiritual and practical direction for the church and the second meeting covers the pastoral needs of the church family.
Ian Crawford, Church Elder and Trustee commented: "The support of the Reliance Bank team during this new venture for the church has been remarkable. The guidance received from Paul Wedderspoon and the team from beginning to end has been not only appreciated but timely, professional, friendly and supportive. We are sure this will be the start of a long term relationship with the bank."
To find out more about our Charity Loans click here:https://www.reliancebankltd.com/business-banking/charity-loans
If you wish to discuss your charity borrowing requirements, please contact one of our Reliance Bank Relationship Managers at commercial@reliancebankltd.com or call 0207 398 5400.