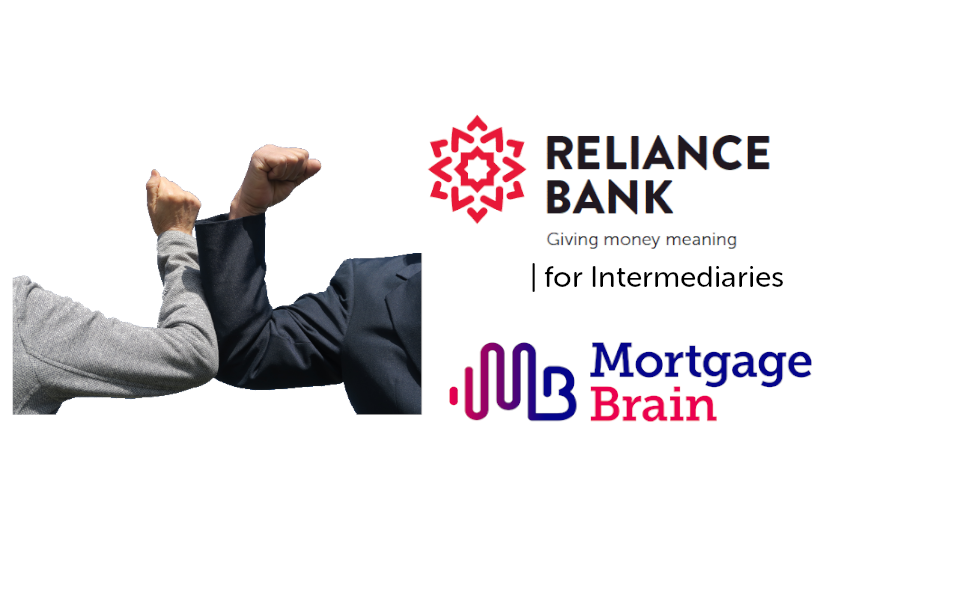 Reliance Bank join Mortgage Brain's lender panel
Market leading mortgage technology provider, Mortgage Brain, today announces that Reliance Bank Ltd has been added to its lender panel and has now been rolled out to all users of their platform, enabling mortgage intermediaries to see Reliance Bank's Mortgage product range.
Richard Daibell, Head of Lender Relationships for Mortgage Brain commented: "I am thrilled that Reliance Bank has joined our lender panel, I have no doubt that our users will be excited by the new addition. This move means Mortgage Brain customers will enjoy an even more comprehensive choice of products, helping them find the right product for their client as swiftly as possible."
Gareth Byrne, Head of Mortgages for Reliance Bank Ltd added "I am delighted that we have joined the Mortgage Brain lender panel. This is a major milestone in Reliance Bank's journey because more brokers will be able to view and source our Mortgage product range. This new partnership further strengthens our ongoing relationship with the mortgage intermediary market."
About Mortgage Brain:
Mortgage Brain's offering provides comprehensive technology and data solutions for advisers, lenders, and business partners, covering the complete, end-to-end home ownership process.
About Reliance Bank
Lending across England and Wales, the bank offer a full range of simple and flexible mortgages for First Time buyers, home movers and customers who want to re-mortgage. In addition, they also offer Key Worker Mortgages and Shared Ownership Mortgages.
Why choose Reliance Bank for mortgages?
• We offer a wide range of competitive mortgages – fair and flexible lending options for Key Workers, Shared Ownership, First Time Buyers, remortgagers and home movers
• You'll get direct access to our mortgages team and be assigned an Underwriter from AIP to completion
• We credit search – not credit score – and are a manual underwriter so we're not a computer says no outfit
• We carry out SOFT footprint for AIPs and HARD footprint for all Full Mortgage Applications
• All our AIPs are valid for 4 months from date of issue and
• All our Formal Mortgage Offers are valid for 6 months from date of issue
For more information on Reliance Bank, please visit: https://www.reliancebankltd.com/intermediary
To discuss anything mortgage related, and to ask for the password to the RBL Intermediary pages email us at: mortgages@reliancebankltd.com
To register with us call our Mortgage Team on either of the numbers below:
020 7398 5421
020 7398 5422
020 7398 5423
Helping good people do great things with money
Reliance Bank has been at the forefront of socially responsible banking since 1890, when we were formed by William Booth the founder of The Salvation Army.
The power to change lives for the better
The Salvation Army International is Reliance Bank Ltd's shareholder. The Salvation Army help people whose lives have been affected by emergencies, disasters, poverty and social inequality.