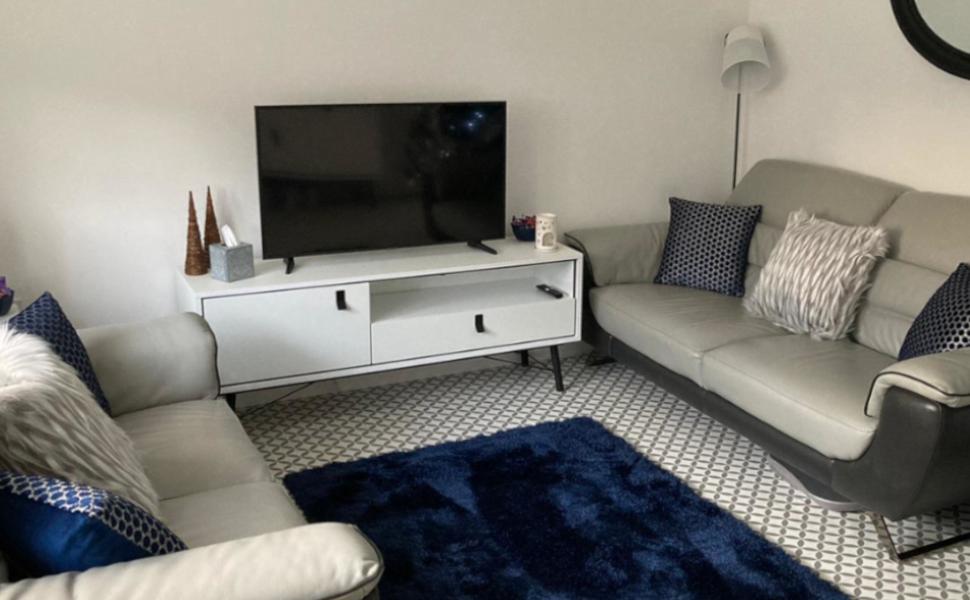 Now I have the beautiful home I always dreamt and wished my children would have
Being on my own and disabled I never thought it would be an option to own my own home as I had been turned away so many times previously. I was so frustrated as I had always paid rent and bills on time, been sensible with money and only wanted a property within my budget that would offer security and my children their own bedroom.
Solution
I cannot fault Reliance Bank at all. I will be forever grateful to the staff on the mortgage team in particular Gareth Byrne and Gareth Ford. They listened to my situation and went above and beyond to help me to fulfil my dream to provide a stable home for my two children.
A friend gave me Gareth Byrne's number and from the offset he was amazing. Gareth was completely different to any banking executives I'd previously spoken to. He was professional, knew his products inside and out but went beyond anybody else because he genuinely cared and wanted to help me. He listened to my unfortunate situation with patience and promised to look into every possibility to find me the best outcome. When he came back to me to tell me Reliance Bank could provide the mortgage I would need I couldn't speak for tears and Gareth was just as choked up. He has a genuine passion for what he does, customers aren't just a number helping him towards a target as they so often are now Gareth wants to make sure he looks into people's individual circumstances to provide a solution tailored to their specific needs. He is a real asset to Reliance Bank I pass his details on to anybody I hear looking for a mortgage.
Gareth Ford also was excellent and extremely efficient and professional in delivering the paperwork side of things. He promptly answered any queries I had regardless of how small or daft my question might have seemed! I felt I could ask about anything I was unsure of and Gareth would help.
Impact
Everything went through promptly without any issues at all….And now I have the beautiful home I always dreamt and wished my children would have. I have space for them, comfort to help me manage my disability a bit more easily and peace of mind that this is our secure home. Although this is a long review I feel it is important to recognise Reliance Bank and the mortgage team for not only their professionalism, excellent customer service, compassion and great tailored products but also to thank them for the huge difference they've made to my little family unit I am truly gratified and would recommend Reliance Bank to everyone I meet.
To find out more about our mortgages visit https://www.reliancebankltd.com/personal-banking/mortgages
To register with us call our mortgage team on 0207 398 5421 or 0207 398 5422 or 020 7398 5423 or email mortgages@reliancebankltd.com