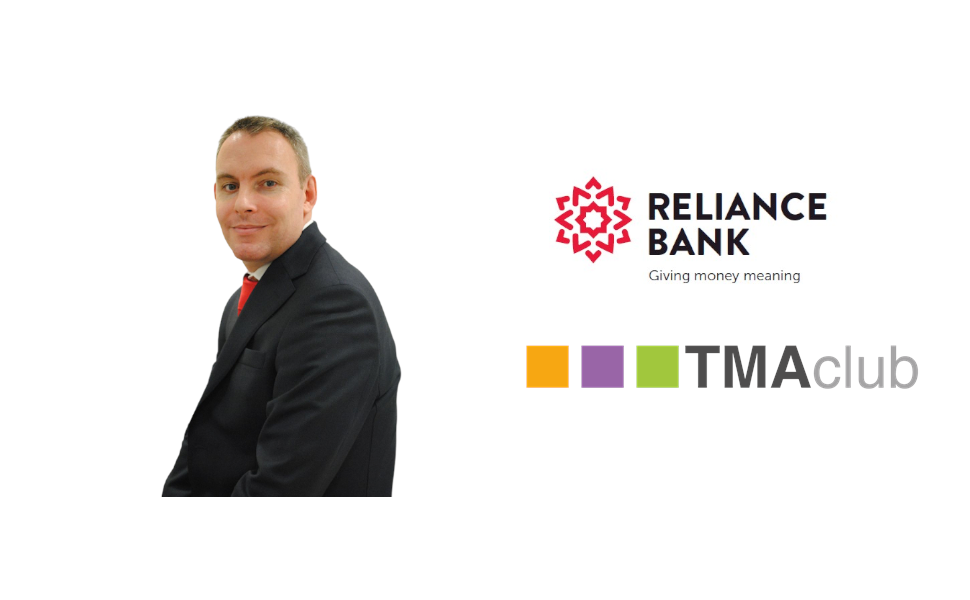 Reliance Bank partners with TMA Club
Thursday 18th March 2021 see's Reliance Bank announce that they have partnered up with TMA Club as the latest Mortgage Club partnership to help improve Reliance Bank's intermediary distribution within the mortgage intermediary market. This is a further step in their journey to help advisers provide a solution for their clients that are looking for a mortgage lender with a social conscience.
Gareth Byrne – Head of Mortgages for Reliance Bank says: "I am delighted to partner up with TMA Club, we see this as another important step in the Bank's journey to help mortgage advisers find our products and services, and be able to provide their clients a solution to their needs and requirements. More and more people are looking to borrow money in a socially responsible way. That's exactly what your clients can expect with Reliance Bank."
Lisa Martin, Development Director at TMA Club, says: "Partnering with Reliance Bank reaffirms our commitment to intermediaries – ensuring they have access to a range of financial solutions to suit their clients' needs. By joining forces with Reliance Bank we are confident that more of our DA firms will be able to produce even better outcomes for customers, particularly key workers, first-time buyers and those looking at shared ownership options. We look forward to supporting Reliance Bank with its growth plans and helping the lender reach a greater number of advisers."
Why choose Reliance Bank for mortgages?
 A lender that actually encourages the broker to call us and speak to one of the mortgage underwriters and talk through their case prior to any submission of an application.
We credit search and not credit score
Manual underwriting approach
Dedicated point of contact from Agreement in Principle all the way through to completion
Soft credit search footprint at AIP stage and Hard footprint at full mortgage application stage
Agreement in Principles valid for 4 months from date of issue
Formal Mortgage offers valid for 6 months from date of issue
A simplified approach to shared ownership mortgages
Helping good people do great things with money
Reliance Bank has been at the forefront of socially responsible banking since 1890, when we were formed by William Booth the founder of The Salvation Army.
The power to change lives
The Salvation Army International is Reliance Bank's shareholder. The Salvation Army help people whose lives have been affected by emergencies, disasters, poverty and social inequality.
To find out more visit https://www.reliancebankltd.com/personal-banking/mortgages
To register with us call our mortgage team on 0207 398 5421 or 0207 398 5422 or 020 7398 5423 or email mortgages@reliancebankltd.com