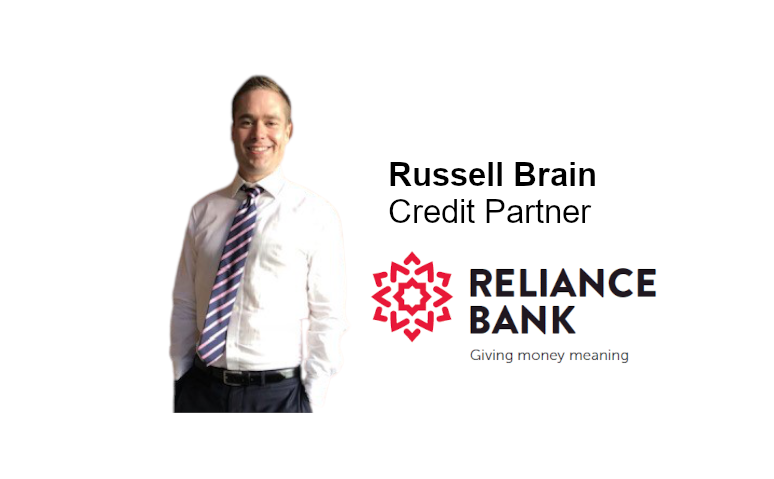 Reliance Bank announces the appointment of Russ Brain as Credit Partner
Russ was previously Associate Director, COO Function, acting as the main point of contact between the Lloyds Bank Plc coverage teams and Lloyds Bank Corporate Markets.
Paul Croucher – Managing Director for Reliance Bank said: "I am delighted that Russ will be our Credit Partner. Russ is a business enabler with valuable experience in regulatory lines of defence. The leadership, promotion and management of the credit function will be critical to his success. Russ will take on the responsibility for credit policy management and loan recovery, including the ongoing credit management of commercial banking transactions and oversight of personal mortgage credit."
Russ Brain – newly appointed as Credit Partner for Reliance Bank said: "I am really proud to join Reliance Bank to be able to support our business, charity and personal customers as we continue to deliver positive social impact and I look forward to the challenges ahead. I have built up a wealth of knowledge and experience through many years of working in financial services and feel well equipped to lead the credit function. I look forward to supporting the wider team and helping to deliver our operating plan in a viable and sustainable manner."
Helping good people do great things with money
Reliance Bank has been at the forefront of socially responsible banking since 1890, when we were formed by William Booth the founder of The Salvation Army. Reliance Bank are proud of its shareholder The Salvation Army International, who help people whose lives have been affected by emergencies, disasters, poverty, and social inequality.
The power to change lives
Reliance Bank don't see money as an end in itself. But we do know that money has the power to change lives. In the right hands, it can be a force for good. That's why Reliance Bank prioritise business lending to organisations delivering positive social impact in the UK. Over the years we've worked with social impact businesses of all shapes and sizes. From them we have learnt to put compassionate customer service at the heart of what we do.
Click here to find out how we can help you with a Charity Loan today.
If you wish to discuss your business or charity borrowing requirements, please contact one of our Reliance Bank Relationship Managers at commercial@reliancebankltd.com or call 0207 398 5400.
Reliance Bank Limited is authorised by the Prudential Regulation Authority and regulated by the Financial Conduct Authority and the Prudential Regulation Authority. Reliance Bank Limited, Faith House, 23 – 24 Lovat Lane, London, EC3R 8EB. Telephone 0207 398 5400.